Tandem paragliding around Grenoble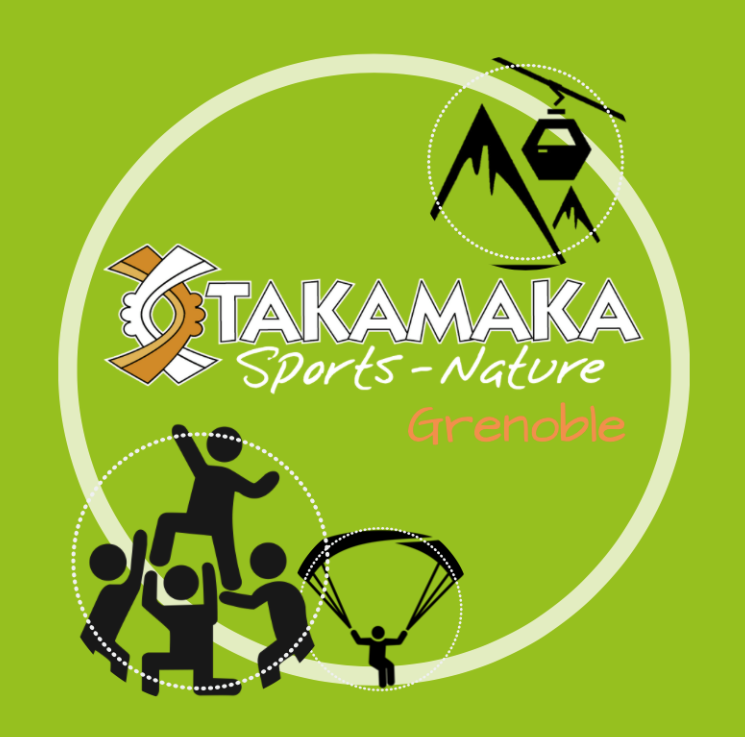 TANDEM PARAGLIDING FLiGHT IN GRENOBLE with TAKAMAKA...
Ready for sensations?
BOOK YOUR GRENOBLE PARAGLIDING SESSION at: + 33 (0)04 80 42 00 70
SPORTIng

SENSATIONS

sharing
A paragliding flight to Saint Hilaire du Touvet, Allevard, Chamoux or Aix les Bains.
Come and discover paragliding without delay and make your first flight on one of the most beautiful sites in the world.
There is something for everyone at all times of the day: desire for sensations, desire for thrills, desire to admire the mountains, paragliding over a lake, desire to feel free.
THE TAKAMAKA TEAM OFFERS YOU :
Paragliding flights of varying lengths (about 15 min or more than 30 min) and paragliding jumps with or without acrobatics.
In the morning, a two-seater paragliding flight around Grenoble and in the afternoon around Aix les Bains.
Fancy flying like a bird under the wings of a Grenoble paraglider ? We help you to accomplish this fabulous experience of paragliding in Grenoble. Thanks to the thermal ascents and the surrounding peaks, we reach the peaks in a Grenoble two-seater paraglider.
Jump in a two-seater paraglider with a state-certified instructor. Without any feeling of vertigo, you will discover the soft and exhilarating sensation of gliding through the air in a paraglider.
Grenoble Tandem Paragliding Discovery - "Parapente Grenoble biplace Découverte": This is a first flight for all those who want to discover the pleasure of flying.You will take off in a two-seater paraglider from the mytic free-flying spot of Saint Hilaire du Touvet.
Grenoble Tandem Paragliding Sensation - "Parapente Grenoble biplace Découverte": It is the pleasure to discover acrobatic paragliding. Your pilot will propose a series of acrobatic tricks that will tick you to your seat, tight turns, wing over, 360°. Strong sensations guaranteed to increase adrenaline.

Grenoble Prestige Tandem Paragliding - "Parapente Grenoble biplace Prestige" : A paragliding flight that combines altitude and aerobatics. Fans of thrills...thirst for discovery...This two-seater paraglider is made for you!

Photo-Movie Option : Keep a souvenir of this amazing experience ! 30€, SD Card provided.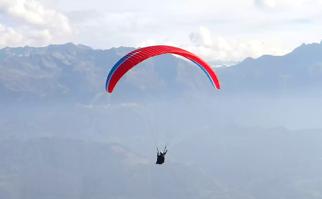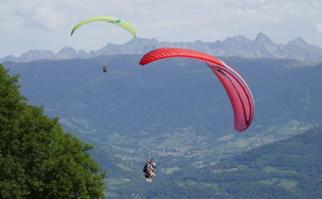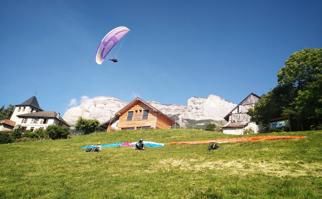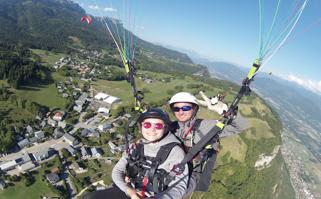 Discovery tandem flight
This discovery flight lasts between 10 and 15 minutes and is perfect for those who haven't experienced paragliding yet.
Duration of flight: 10 - 15 minutes
Total duration: one hour: welcome, briefing, equipment, flight...
Niveau : Débutant
Age mini : 6
Famille : Oui
75.00 €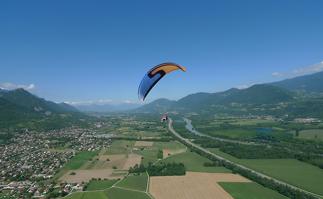 Prestige tandem Flight
This flight lasts 30 minutes with 5 minutes acrobatics. You will have time to enjoy the wonderful landscapes and then you will expereience 360° and wing over to pump the adrenalin!
What's more, during the flight the instructor will film you so that yo
...
Niveau : Débutant
Age mini : 6
Famille : Oui
139.00 €
7 results found
Results 1-7 - Page 1/1
---
TAKAMAKA POCKETS AND GIFT VOUCHERS: PLEASURE TO OFFER ...

For celebrations, birthday, weeding or Bachelorette party, offer to people you like a moment of escape, discover and relaxation.
---
With this present, you will offer an unusual and unforgettable moment that can be chosen between all of the activities we have.
Restons connectés
Vous pouvez suivre toute notre actualité sur les réseaux sociaux