SNOW SLEDGES
You are tired of ski ? You want to discover our beautiful ski resorts in a different way ?
We propose you to have fun on our snow sledges « snow racer Stiga ». They can be used by adults or children, are very stable. They will offer you a great control on your descent with their sterring wheel and brakes. Enjoy speed safely !
These sledges are used by professionals for tobogganing runs at night.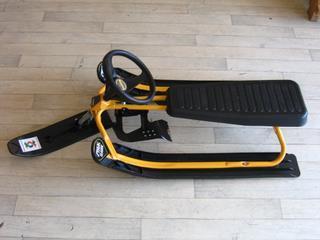 Enjoy our amazing mountains by snow sledge with Takamaka Grenoble ! Come at our agency to pick up the sledges, we will fulfill a rental agreement and ask for a deposit.
Features :
We will ask for a deposit.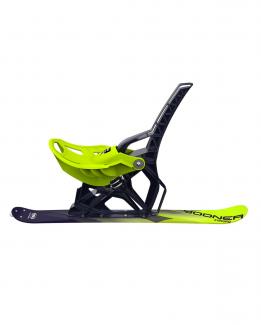 3.2 Yooner rental grenoble
Discover new sensations of skiing thanks to the Yooner sled rental by the day in Grenoble.
The paret's little brother, the yooner, is a hybrid sliding machine, halfway between sledging and skiing.
It consists of a skid, on which there is a seat and a
...
1 result found
Results 1-1 - Page 1/1
Restons connectés
Vous pouvez suivre toute notre actualité sur les réseaux sociaux